Unlocking the Startup Potential: Pre-Seed and Seed Funding in the UK and Ireland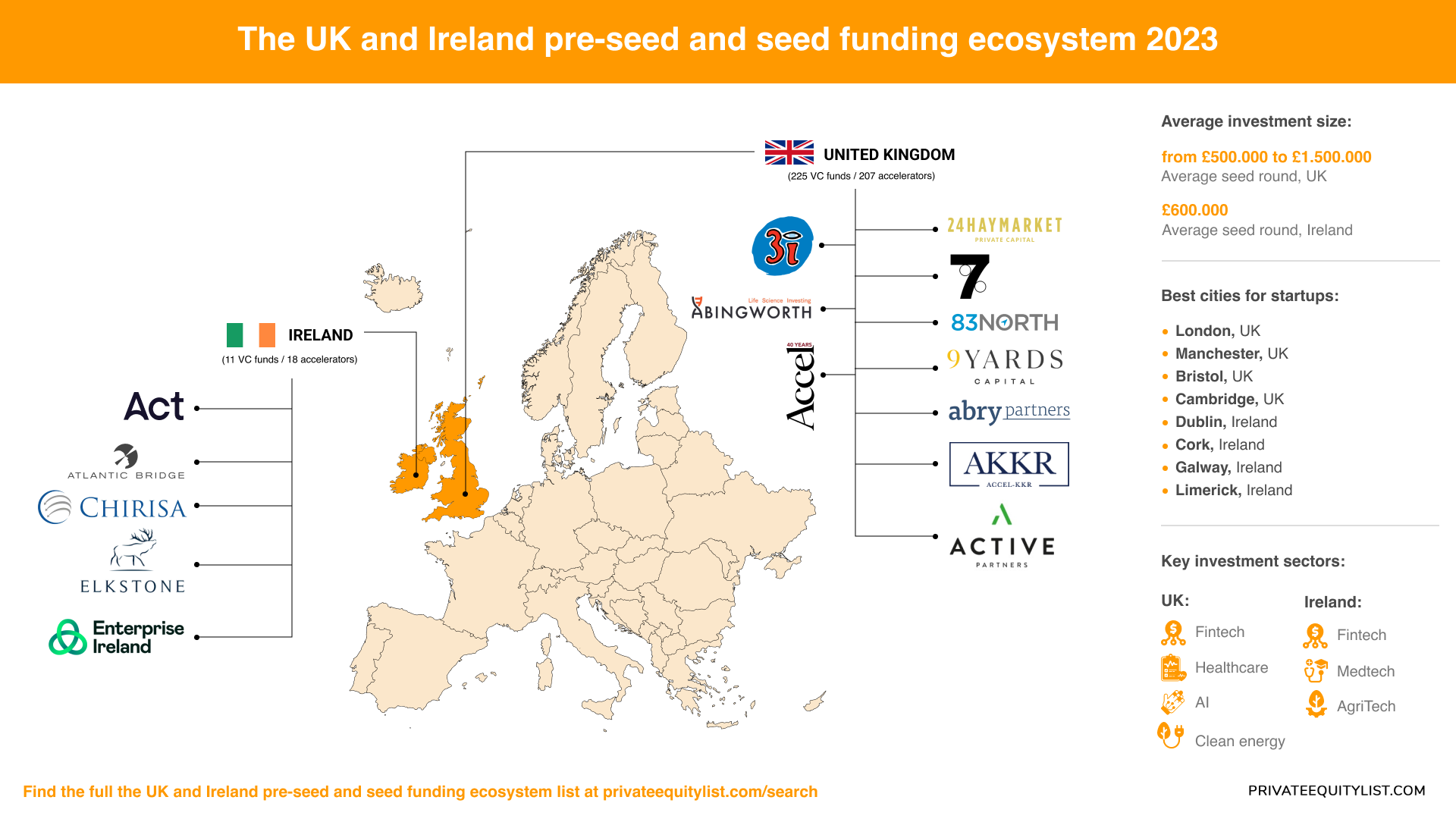 In recent years, the United Kingdom and Ireland have emerged as vibrant hubs for startups and innovation. With a growing number of venture capitalists (VCs) and accelerators, these countries offer fertile ground for entrepreneurs seeking pre-seed and seed funding. In this comprehensive guide, we'll delve into the funding statistics, average investment sizes, key investment sectors, local VC funds, accelerators, and the best cities for startups in these regions.
Funding Landscape in the UK and Ireland
Before we dive into the specifics of each country, let's take a look at the broader funding landscape in the region.
As per data from Seed Legals, the average seed round for UK startups typically secures funding in the range of £500,000 to £1.5 million.
In accordance with findings from the Irish Venture Capital Association, the average seed funding round in Ireland for the year 2020 amounted to £600,000.
Gian Seehra, Founder of Gian Seehra Fundraising Advisory says: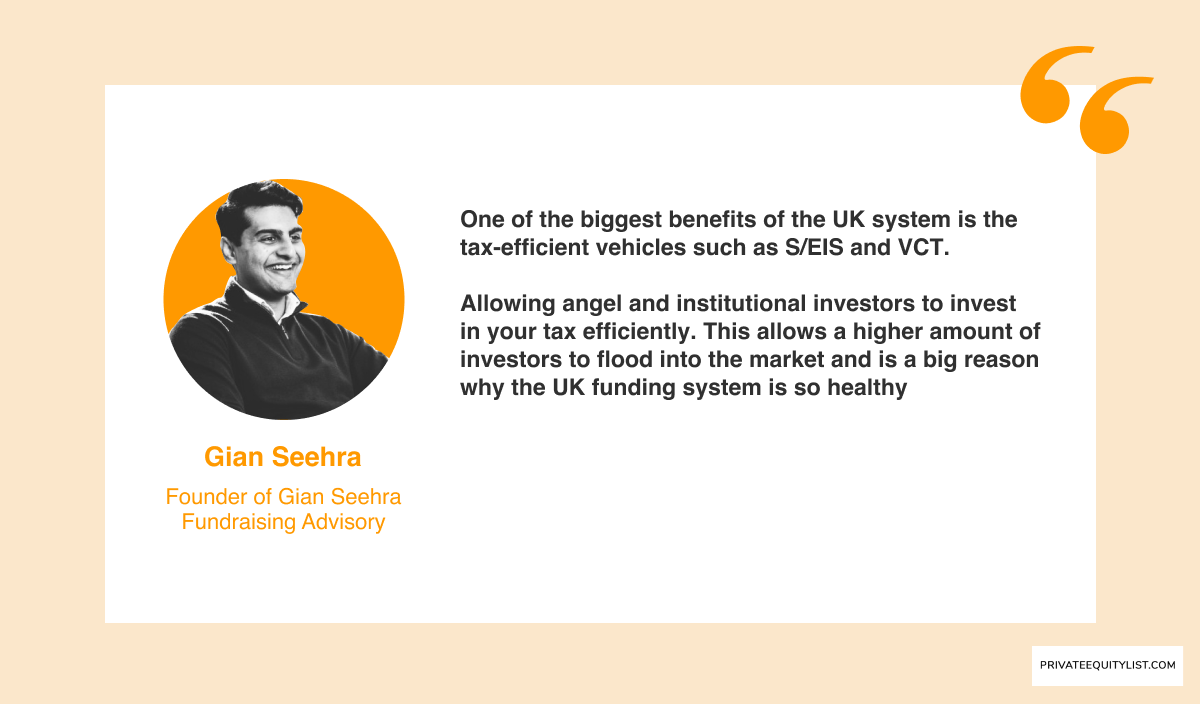 Key Investment Sectors
The UK is a diverse ecosystem, with investments spanning:
Fintech
Healthtech
AI
Сlean energy
Ireland is known for its strong presence in:
Let's now look at each country's ecosystem.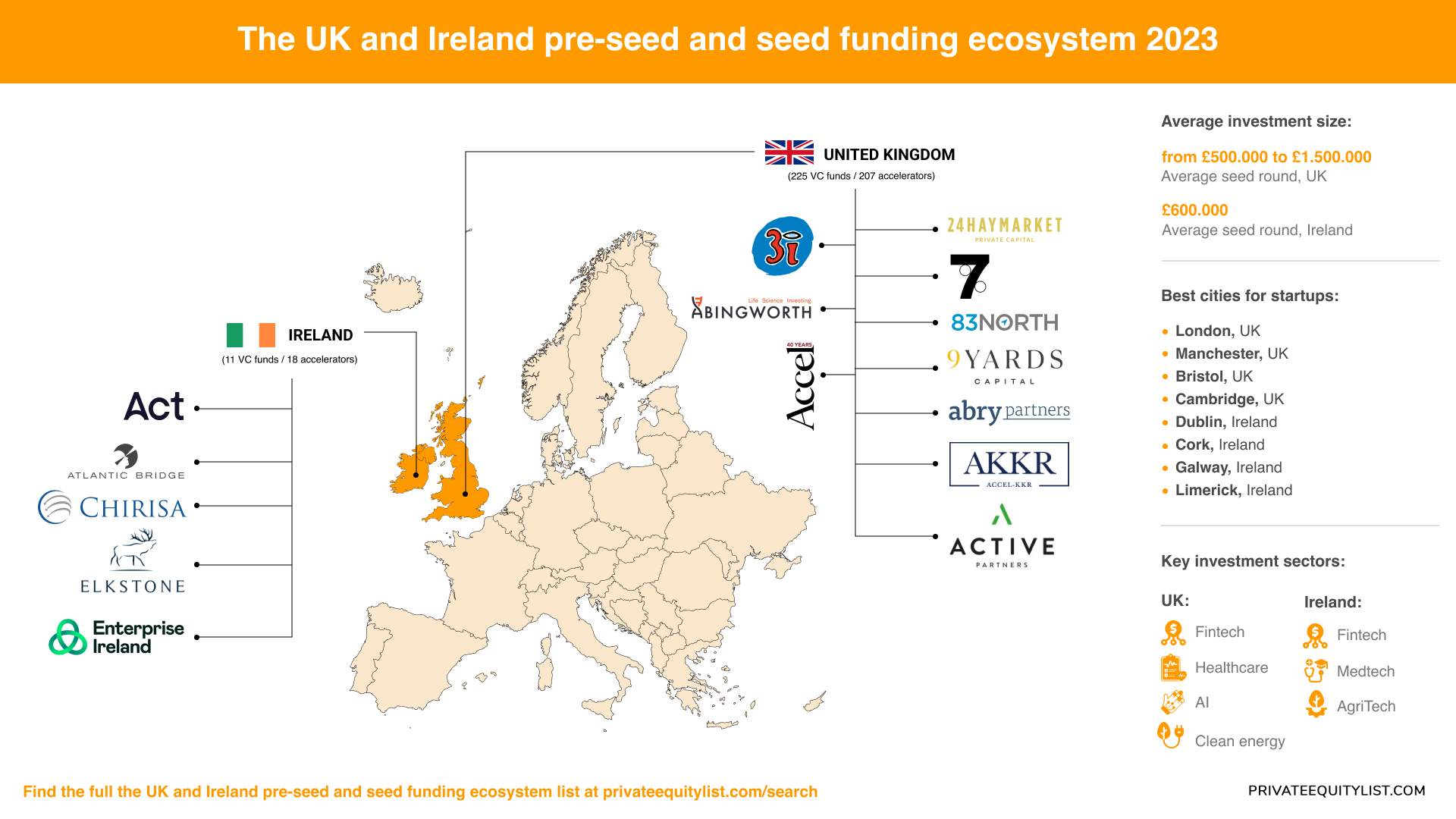 🇬🇧United Kingdom (225 VC funds / 207 accelerators)
For the full list click here.
Such accelerators as Leicester Startups CIC, MID-EX-NOV23 and F6S R&D Money Back are working in the UK.
Best Cities for Startups:
London: The UK's capital city boasts a thriving startup ecosystem, with access to funding, talent, and a diverse market.
Manchester: Known for its strong tech and creative sectors, Manchester offers lower living costs than London.
Bristol: A hub for tech innovation, Bristol is home to a growing number of startups and tech clusters.
Cambridge: Famous for its prestigious university, Cambridge fosters deep-tech startups and research-driven ventures.
🇮🇪Ireland (11 VC funds / 18 accelerators)
For more funds click the link. Grit International Female Accelerator, NDRC Accelerator 2024 H1 and CORKBIC are available for you here.
Best Cities for Startups:
Dublin: The capital city offers a thriving tech ecosystem with access to international markets.
Cork: Known for its biotech and pharma startups, Cork provides a supportive environment for innovation.
Galway: A growing hub for medtech and life sciences startups, Galway benefits from strong academic connections.
Limerick: With a focus on clean energy and agritech, Limerick is an up-and-coming startup city.
Key Trends in the UK and Ireland Startup Ecosystems
As we wrap up our exploration, here are some key trends shaping these vibrant startup ecosystems:
Sustainability and Green Tech: Both the UK and Ireland are witnessing a surge in startups dedicated to sustainability, renewable energy, and environmental solutions.
Remote Work and Tech-Enabled Services: The global shift to remote work has led to the emergence of startups offering innovative tech solutions for remote collaboration and services.
Healthtech and Medtech: In response to the ongoing pandemic, startups in the healthcare and medical technology sectors are thriving, driving innovation in healthcare delivery and diagnostics.
Diversity and Inclusion: Initiatives promoting diversity and inclusion in the tech and startup sectors are gaining traction, fostering a more inclusive entrepreneurial landscape.
In conclusion, the United Kingdom and Ireland offer rich opportunities for startups at various stages of growth, from pre-seed to seed funding. With a diverse range of investment options, strong accelerator programs, and supportive ecosystems, these countries continue to be hotbeds of innovation. Whether you're a budding entrepreneur or a seasoned investor, these thriving startup ecosystems are worth exploring. 🌟