From Startups to Empires: Women Driving Change in STEM and Business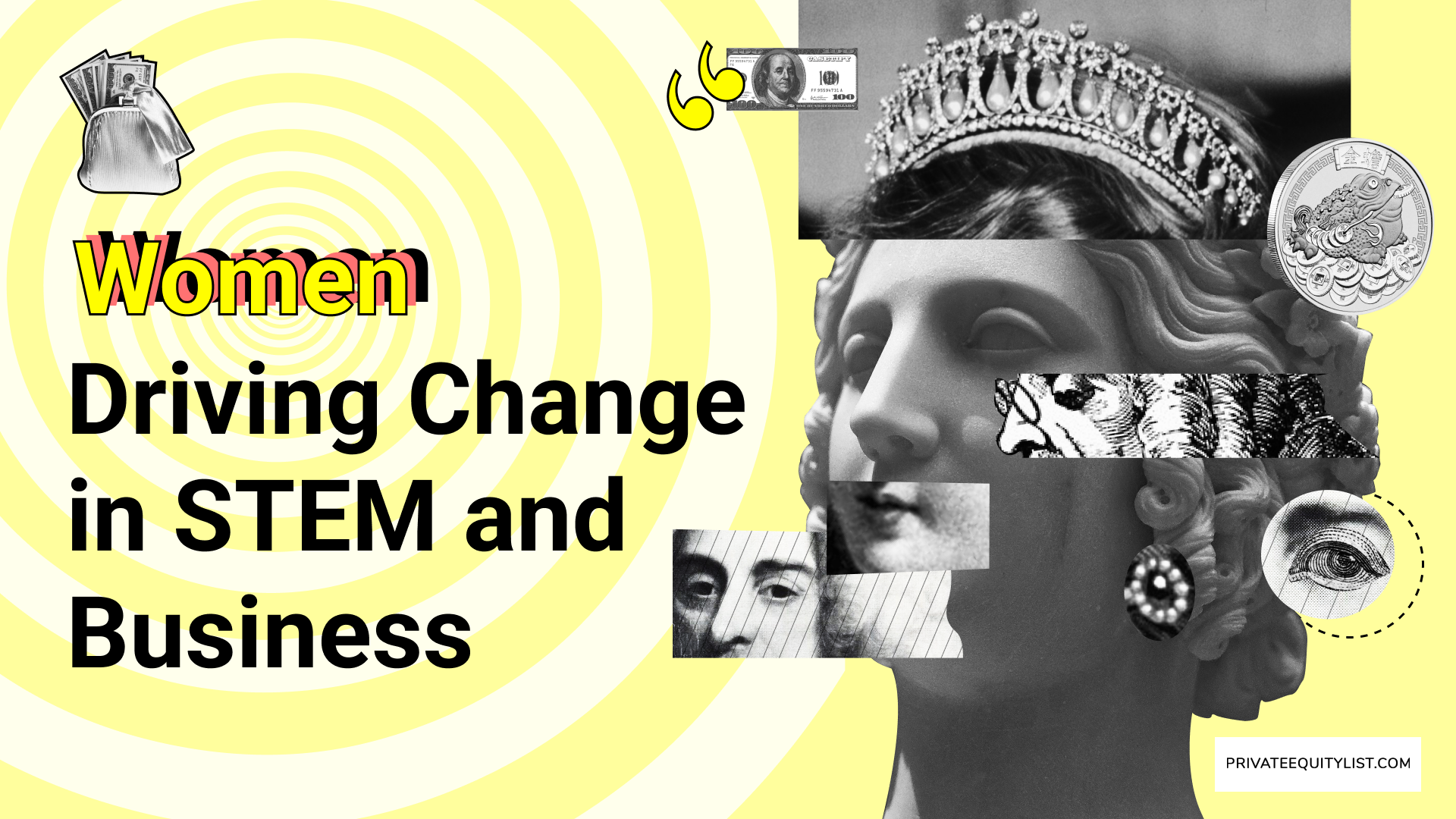 Women have lately achieved tremendous advances in business and STEM (Science, Technology, Engineering, and Mathematics) areas, transforming industries and catalyzing significant change. From launching startups to building corporate empires, women have played a critical role in pushing the boundaries of innovation and crafting a more inclusive and diverse environment in tech and business. This article will look at the inspiring careers of women in business and STEM, the challenges they encountered, and the impact they made. Their persistence, vision, and triumphs are role models for aspiring female entrepreneurs and those working in the IT business, illustrating the nearly limitless possibilities in these fields.
Increasing the Role of Women in Tech
The involvement of women in IT jobs is closing the gender gap in STEM-related fields. They challenge common gender stereotypes that have previously hindered women from pursuing professions in these industries and, via their presence and leadership, encourage other women to do the same.
Inclusion Promotion: Women in technology struggle for workplace diversity and inclusion. They create environments where everyone can thrive and contribute their unique talents and perspectives by fostering inclusive cultures that value and utilize diverse strengths.
Mentorship is encouraged: IT sector women actively participate in mentorship programs to assist and mentor the next generation of female talent. They assist ambitious women in navigating their careers in technology by providing support, motivation, and guidance through mentorship.
Creating Profitable Startups
Capital Access: Despite difficulties, female entrepreneurs persevere and secure capital for their start-ups. Through networking, pitching events, and support programs, they have access to resources that aid in the expansion and success of their efforts.
Impactful Solutions: Women-led businesses usually prioritize social impact and sustainability while addressing real-world concerns. Their companies leverage technology and commercial acumen to effect positive change in the lives of their customers and the communities in which they operate.
Rising to Leadership Positions
Breaking the Glass Ceiling: Women in business and technology have broken through obstacles to ascend to top executive positions in major corporations. Their advancement to high positions displays their talent for management, leadership, and organizational growth.
Women in leadership advocate for inclusive and diverse leadership teams. They work hard to provide opportunities for women and other underrepresented groups to lead inside their companies, and they actively advocate for gender equality.
By serving as prominent role models, women leaders coach and encourage others to take leadership roles. Their success stories motivate aspiring female entrepreneurs to set big objectives and envision themselves as future tech and business leaders.
Encouragement of Entrepreneurial Ecosystems
By serving as prominent role models, women leaders coach and encourage others to take leadership roles. Their success stories motivate aspiring female entrepreneurs to set big objectives and envision themselves as future tech and business leaders.
Encourage Collaboration: Women entrepreneurs usually prioritize collaboration above rivalry, creating a cooperative environment where businesspeople may exchange ideas, learn from one another, and form strategic partnerships to boost their company's prospects of growth.
Promoting Flexibility and Work-Life Balance
Work-Life Balance: Women in business and STEM are strong advocates for work-life integration and balance. They recognize the importance of creating environments that help individuals achieve professional success while also caring for their personal life and well-being.
Many female company owners and professionals embrace flexible work arrangements, such as remote work options and flexible hours. They give workers the opportunity to manage their personal duties more successfully without losing productivity or professional achievement by using these methods.
Encouraging Family-Friendly Policies: Women CEOs usually take the lead in advocating for workplace policies that aid working parents, such as parental leave, childcare assistance, and other perks.
Women in business as well as STEM are causing shifts, upending entire industries, and leaving their imprint as pioneers, inventors, and business owners. Their initiatives have increased the diversity, inclusivity, and social impact of the IT and business industries. Women are transforming the face of STEM and business in a number of ways, including enabling them to work in technology, launching successful firms, climbing the corporate ladder, and fostering entrepreneurial ecosystems. While we congratulate them on their accomplishments, it is vital to recognize that more has to be done to achieve gender equality in these industries.
By continuing to support and elevate the voices of women in IT jobs and entrepreneurship, we can all work together to create a more inclusive and diverse future in which aspirational women may thrive and bring about substantial change. Even as we celebrate women's achievements in business and technology, we must recognize the need of continuing to promote and develop gender equality. We can all work together to create a world where women can reach their full potential and continue to advance STEM and business by creating an inclusive environment and providing equal opportunities. Women in technology are breaking down barriers and fostering innovation in STEM fields, creating inclusive and diverse work environments.