Crunchbase is awesome? Really?
Showing that Crunchbase is not as good as it seems
The times I ask how people usually find PE/VC investors for their startups, they say Crunchbase. And then I ask if they really like the experience? Not always.
Why is that? There is no same alternative for such pricing (though we will discover that this is not the case). This is one of the key reasons why I created Private Equity List.
Imagine you are a pre-seed/FFF-financed startup from Asia/Middle East and looking for next round of financing ($300k-1M). Usually you count every dollar and take every new Saas subscription with caution. And what options do you have:
Crunchbase (with is cluttered UI/UX, 10 contacts/months and yearly only payments) - we will try to show that Crunchbase doesn't provide the value for founders
Pitchbook (which is good but costs $1500-2000/month and maybe be higher than your startups MRR)
CB Insights (from $12000/month)
Spending your own time googling the investors
A lot of scam websites with all info under paywall
Regional only databases, while the whole world is now ready to finance startup
Dissecting Crunchbase
Here are the pricing options for Crunchbase.
Pricing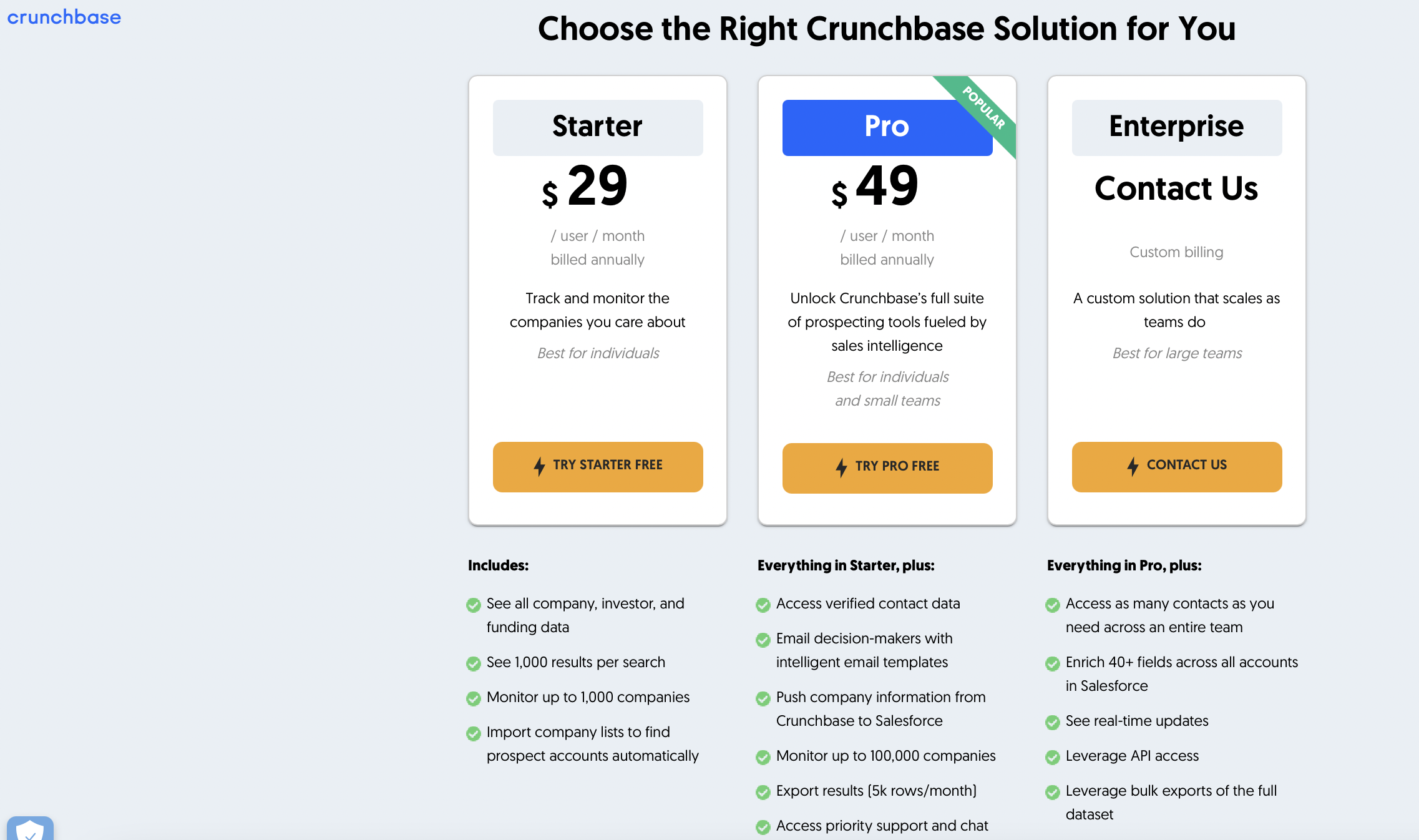 If you look clearly though it is written $49/user/month - there is no monthly subscription option! You have to pay $49*12=$588 upfront for year (while average fundraising cycle is 3-6 months). No wonder sometimes it gets the reviews like this.
UI/UX
OK, let's use the free version and try to find relevant investors and use Query builder. So we want to find e-commerce PE/VC investors located in Saudi Arabia.
And instead of picking the filters in literally 3 clicks (which Private Equity List provides with easy - click here to see), we get this (I only got this after 5 tries):
Step 1: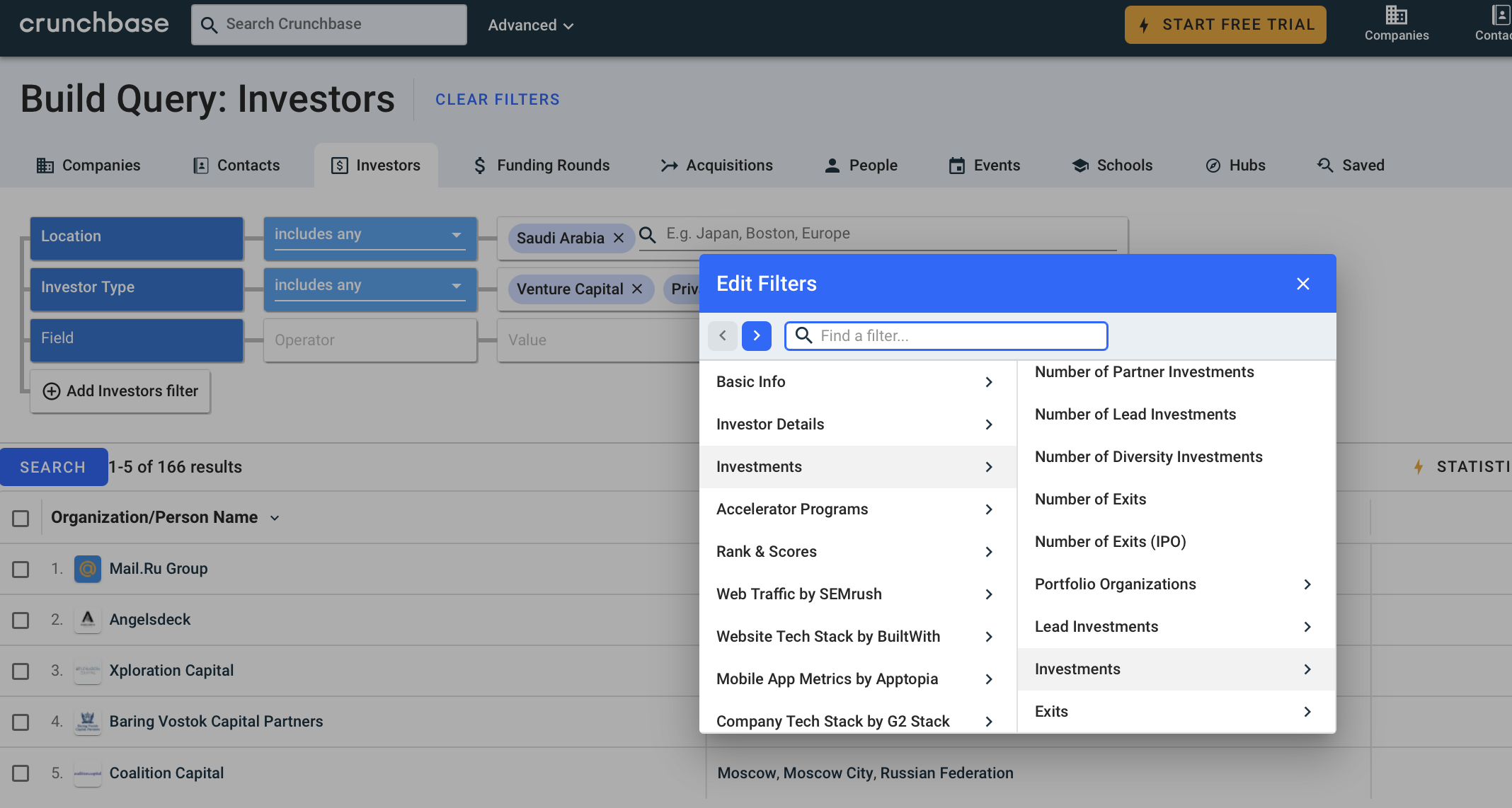 Step 2: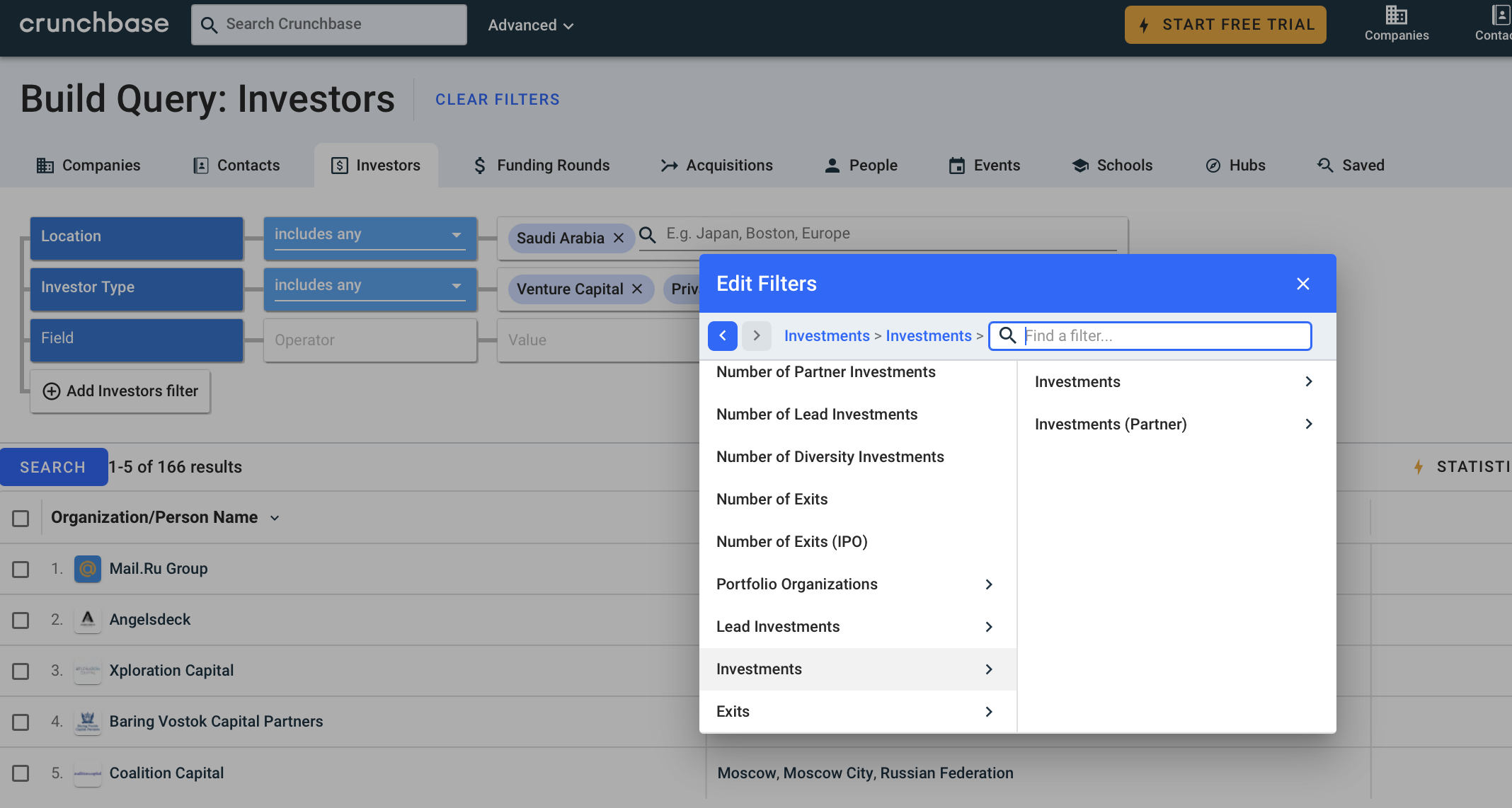 Step 3: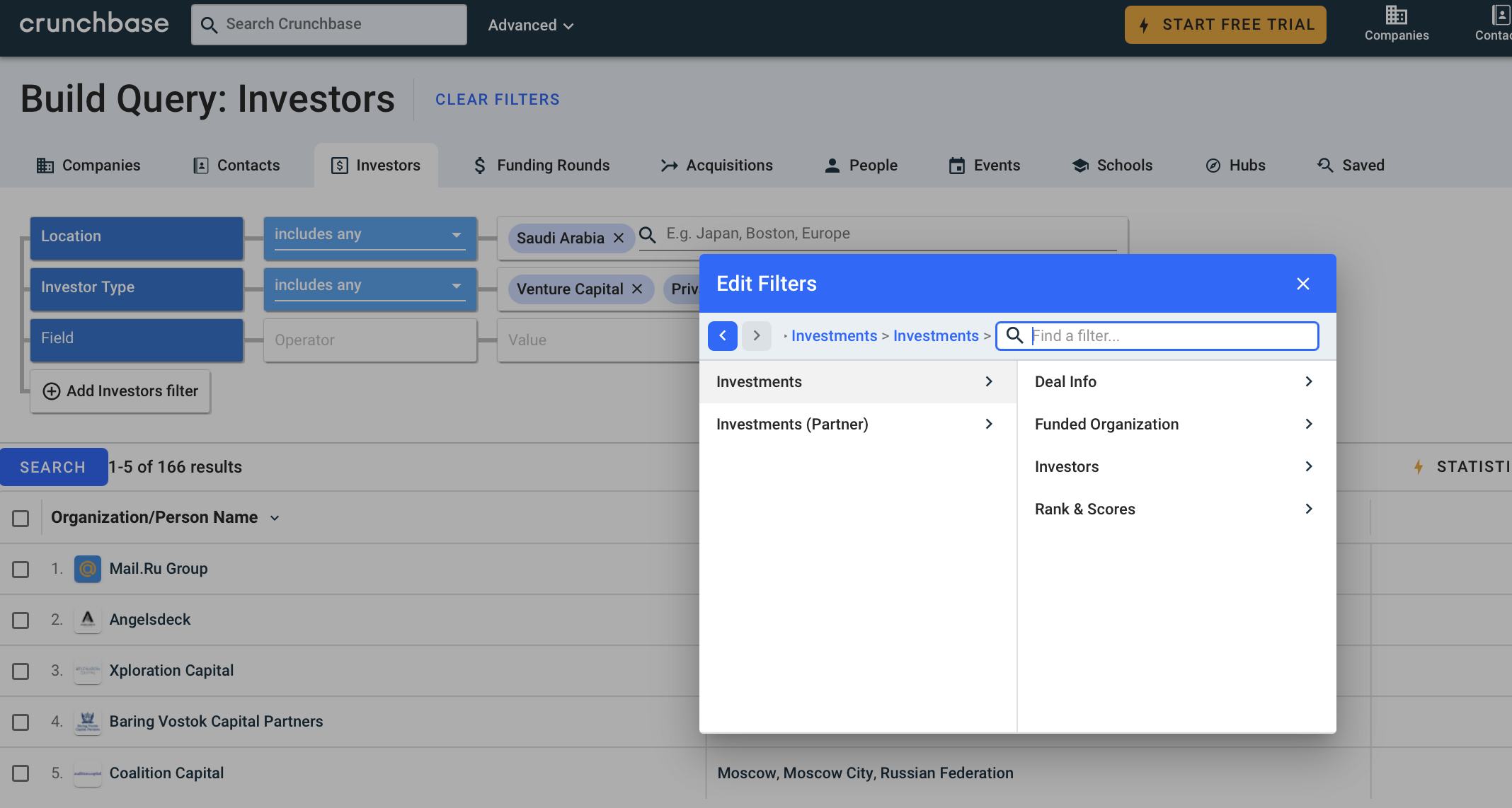 I won't show the next steps - you get the picture.
Contacts
If you want to connect with PE/VC decision makers directly - yes, Crunchbase, gives you this, but only 10 contacts/month.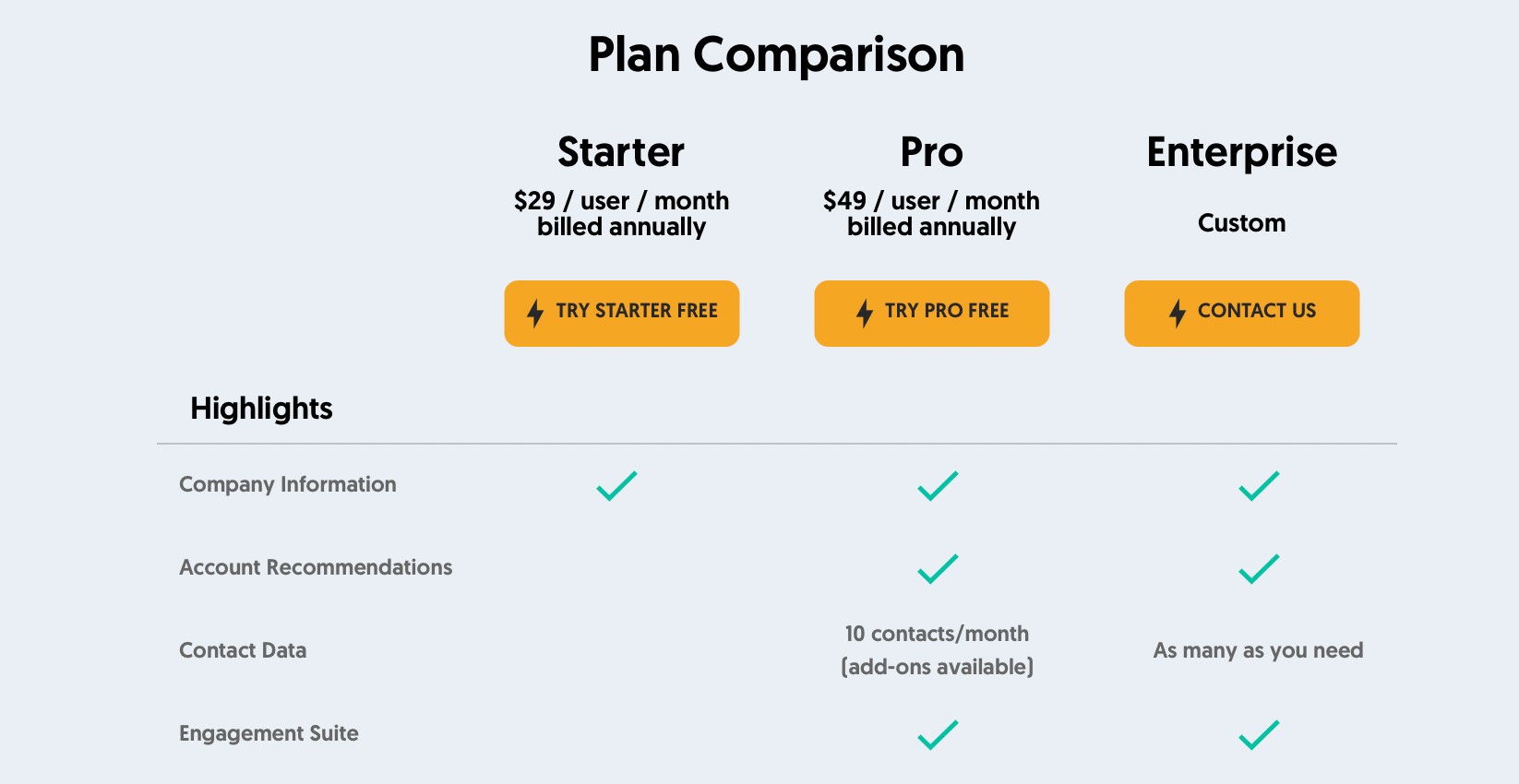 So what do we get for Crunchbase:
yearly option of subscription only (no monthly option)
very counter-intuitive interface (can't filter investors in 3 clicks)
10 contacts/month (you obviously need more)